Agenda
Keynotes, presentations, panels
Time
Session
Name of Talk
Sepaker, Orgs.
09:30-09:40
Opening
Opening Speech
JinHong Kim (Chair of Mobile Web 2.0 Forum, SK Telecom)
09:40-10:20
Keynote Session
K1-1
Web expands the value of consumer electronics at Saumsung
Kil-Su Eo, Ph.D, Vice President (Digital Media R&D Center, Samsung Electronics)
K1-2
Future of Mobile Application
Daniel K. Appelquist (MWBP WG Co-Chair of W3C, Vodafone)
10:20-11:00
Session I: Standardization Activity
S1-1
W3C MWI Standardization Activity
Jo Rabin (MWBP WG Co-Chair of W3C, mTLD)
S1-2
Towards the Web of Things
Dave Raggett (UWA WG Chair of W3C, Justsystems)
S1-3
Mobile Web 2.0 Forum Standardization Activities
SeungYun Lee (MOK TF Chair of Mobile Web2.0 Forum, ETRI)
11:00-12:00
Session II: Panel Discussion
S2-1
MobileOK in Korea
Moderator: SeungYun Lee (ETRI) and Daniel K. Appelquist (Vodafone)


Panelist: W3C MWI & Mobile Web 2.0 Forum WG Chairs
12:00-13:30
Lunch Break and LunchPad
13:30-15:00
Session III: Mobile 2.0 Application
S3-1
Standards for Rich Mobile Applications
Charles McCathieNevile (WebAPI WG Chair of W3C, Opera)
S3-2
Real Web Experience on Mobile
SoonHo Lee (App WG Chair of Mobile Web 2.0 Forum, SK Telecom)
S3-3
The Office on the Move, Boundless Office
Jaehyun Park (CTO, ThinkFree)
S3-4
Future Widget Everywhere
Charles Pyo (CEO, Wizard Works Inc. )
S2-5
Daum Development Strategy for Mobile Device
Sunjin Kim (Daum Communications)
15:00-16:00
Session IV: Panel Discussion
S4-1
Mobile Web Application
Moderator: Daniel K. Appelquist (Vodafone)


Panelist: Robert Finean, Edward Mitukiewicz, Charles McCathieNevile, SoonHo Lee, Jonathan Jeon, KangChan Lee, Chang W. Kim , JaeHyun Park (TBD)
16:00-16:30
Coffee Break and DemoPad
16:30-18:00
Session V: Future of Mobile Web
S5-1
What is Future Strategy for Telecom Players toward Mobile Web 2.0? : Focusing on Mobile Web 2.0 as an Platform Strategy
David Kim (ROA Group)
S5-2
Blogging and knowledge-based social network
Chang W. Kim (CEO, TNC)
S5-3
WIBRO MOBILE SERVICE
Ok-kyung Kim (KTH)
S5-4
(TBD)
Lars Cosh-Ishii (Mobikyo)
S5-5
Future of Mobile Web - Glimpses: Japan
Christopher Billich (Infinita)
Detail Program and Speakers
Opening
[9:30 - 9:35] Opening Speech -- by JinHong Kim (Chair of Mobile Web 2.0 Forum, SK Telecom)
Keynote
[9:40 - 10:00] K1-1: Web expands the value of consumer electronics at Saumsung -- by Kil-Su Eo (Samsung Electronics) [slides]
Abstract.
Kil-Su Eo is a Vice President of R&D Center, Digital Media Business, Samsung Electronics.
Experience

2001.2 – present: The Team Leader of Intelligent System Team. DM R&D Center, Digital Media Business, Samsung Electronics Co., Suwon, Korea
1997.9 – 2001.1: Principal Engineer, Samsung S/W Center in Corporate R&D Center, Samsung Electronics, Seoul, Korea
1989.3 – 1997.8: Senior Engineer, Samsung Advanced Institute of Technology, Samsung Conglomerate , Korea
Education
He has a bachelor's degree in Electronics Engineering from Seoul National University(1982) and a master's degree in Electrical & Electronics Engineering from Korea Advanced Institute of Science and Technology (1984), and a PhD in Electrical & Electronics Engineering from Korea Advanced Institute of Science and Technology, Seoul, Korea (1989).
[10:00-10:20] K1-2: Future of the Mobile Web -- by Daniel Appelquist (Vodafone) [slides]
The talk will be about the future of the Web on the Mobile platform. The Web is evolving into an application medium, one of rich, immersive environments. Most people would agree that the state of the Web on the mobile phone is far from this point, but it is catching up fast. Web applications that are suited for the needs of mobile devices and mobile users, based on existing Web standards, will play an important role in how the Web ecosystem evolves to encompass the mobile platform. This talk will examine some of the existing and newly minted technologies that are bringing this vision to life.
Daniel K. Appelquist is an American expatriate, living in London, where he works as a senior technology strategist for Vodafone Group. He works on Web and Internet projects and industry activities and has helped to create the W3C Mobile Web Initiative, where he chairs the Mobile Web Best Practices Working Group. He is also the founder of Mobile Monday London, and has spoken at numerous conferences and events on the mobile Web, including Web 2.0 Summit, South by Southwest Interactive and the Future of Web Applications.
Session I: Standardization Activity
[10:20-10:35] S1-1: W3C MWI Standardization Activity -- by Jo Rabin (MWBP WG Co-Chair of W3C, mTLD) [slides]
Abstract.
Jo Rabin is an independent consultant working in the mobile field. One of his major assignments at the moment is working with dotMobi (mTLD), the registry for .mobi top level domain). dotMobi has a special interest in providing an enhanced user experience of the Web from mobile devices. As part of his role he represents dotMobi at W3C, and is editor of the Mobile Web Best Practice Recommendations and co-editor of mobileOK Basic Tests. Other recent assignments have been with Segala (on whose behalf he was he was co-author of the W3C Web Content Labelling XG report), Flirtomatic and AmbieSense. He worked for a number of years with Reuters Limited where he held various roles, including CTO of Reuters Mobile as well as being responsible for the development of Reuters foreign exchange trading network. Earlier in his career he helped start the UK's first public electronic mail system, Telecom Gold.
[10:35-10:50] S1-2: Towards the Web of Things -- by Dave Raggett (UWA WG Chair of W3C, Justsystems) [slides]
A look at the origins of the Web and the challenges and opportunities presented by an increasing variety of networked devices. How Web technologies will enable device coordination and reduce the costs for authoring distributed applications of ubiquitous devices.
Dave Raggett is based in the UK and employed by JustSystems, a Japanese company specialising in XML-based information management solutions. Dave has been part of the W3C Team as a W3C Fellow for many years and has been involved with the development of core Web standards including HTML, HTTP, ECMAScript, VoiceXML, MathML, and XForms. He is currently chairs the W3C Ubiquitous Web Applications working group which focuses on enabling distributed applications of many kinds of devices in areas such as home monitoring and control, home entertainment, office equipment, mobile and automotive.
[10:50-11:00] S1-3: Mobile Web 2.0 Forum Standardization Activities-- by Seungyun Lee (MOK TF Chair of Mobile Web2.0 Forum, ETRI) [slides]
Recently, Web 2.0 Trend, one of the Pragmatic Web Application Trends, derives the 2nd golden age of World Wide Web to give a great influence on the Web industry. The Web 2.0 trend is not only to influence the Wired Internet industry but also the Mobile industry. Seungyun Lee will introduce a new emerging situation of mobile service in Korea and related standardization activities from mobile web 2.0 forum in Korea including mobileOK trail service.
Seungyun Lee has been working for ETRI since 1999. He started in Protocol Engineering Center to develop the technology and standards for Next Generation Internet Protocol. He is team leader of the Service Convergence Standards Research Team in Protocol Engineering Center dealing with the Next Generation Web. He has also been actively involved in a long list of international and domestic standardization activities including the following activites: working with IETF since 2000 produced the 1st RFC in Korea (RFC3338), working with ITU-T since 2005 to develop the web-based convergence service standard in NGN environment, being Rapporteur of IRT (Internet Related Topic) EG (Expert Group) at ASTAP. Recently, he has lead the foundation of the Mobile Web 2.0 Forum in Korea and he is in charge of MobileOK Task Force of Mobile Web 2.0 Forum.
- Team Leader of Service Convergence Standards Research Team, ETRI
- ASTAP IRT EG Rapporteure
- ITU-T SG13 Editor
- TTA Chair of Web-Project Group
- Leader of MobileOK Task Force, Mobile Web 2.0 Forum
- Office Manager of W3C Korea office
Session II: Panel Discussion
[11:00-12:00] Panel Discussion - MobileOK in Korea
Session II Moderator: Seungyun Lee (ETRI) and Daniel K. Appelquist (MWBP WG Co-Chair of W3C, Vodafone)
Panelist: (TBD)
Jo Rabin (mTLD)
Bryan Sullivan (AT&T)
SoonHo Lee (SK Telecom)
SoonIL Cha (TTA)
Jeongwhe Goo (Samsung Electronics)
Session III: Mobile 2.0 Application
[TIME] S3-1: Standards for Rich Mobile Applications -- by Charles McCathieNevile (WebAPI WG Chair of W3C, Opera) [slides]
This talk will look at standardisation work that is enabling the development of richer mobile applications, and is simplifying that development.
Charles McCathieNevile is the Chief Standards Officer at Opera Software, a position he has held since 2005. As well as leading Opera's standards efforts he is the chair of W3C's WebAPI working group, and personally active in several standards organisations. He has over 10 years experience working with W3C, including more than 6 as a W3C staff member at the MIT and ERCIM hosts, and has been involved in the development of many of today's core Web standards. Charles' technology interests range broadly across Web Technology to allow for more interesting development to be brought to more people.
[TIME] S3-2: Real Web Experience on Mobile -- by SoonHo Lee (App WG Chair of Mobile Web 2.0 Forum, SK Telecom) [slides]
As the mobile network evolved to broadband, many mobile business analysts consider the mobile web browsing technology comes into the spotlight. Currently, in Korea, there are so many mobile web browsing services which deliver full-featured web experiences to mobile users. This talk explains how to provide web experiences in mobile and introduces three types of mobile web browsing services with some demonstrations in Korea.
SoonHo Lee has been working for SK Telecom since 2006. He works as a member of the Convergence and Internet R&D Center for the strategy and technology of Web and Internet. He has been involved in some international and domestic standardization activities. Currently, he leads SK Telecom's standards efforts as a W3C AC representative. Also, he is a member of the Mobile Web Best Practice Working Group and the Ubiquitous Web Application Working Group. Recently, he has been a founding member of the Mobile Web 2.0 Forum in Korea and he has been in charge of the Mobile Web Application Working Group of the Mobile Web 2.0 Forum.
[TIME] S3-3: The Office on the Move, Boundless Office -- by Jaehyun Park (CTO, ThinkFree) [slides]
This year, over 75 million office files were created by over 4 00 million use r s of office productivity s uites . Most office s uite s oftware such as MS Office, Open Office, and Cor e l Office are tightly coupled with the underlying desktop operating system. However, as web technologies such as Java, Ajax, and Flex progress, it is possible to develop the same rich desktop experience on the web. In fact, Google Docs & Spreadsheet , ThinkFree Online, and Zoho Office are currently providing features beyond a traditional desktop office suite . Recent advances in mobile technology such as Google's Android, Qualcomm's Snapdragon and Intel's Moblin project are forming a strong foundation for the eventual move of o ffice software into the mobile environment . A seamless integration between the web , desktop and mobile office environments is essential. User s demand the same experience and service any time, anywhere -- a boundless office . The basic requirements of a boundless office are:
- User s must receive the same office experience whether they are on the web , desktop or mobile platforms .
- User s have access to the ir d ata on the web , desktop and mobile devices .
- Users are productive regardless of the network status (offline or online).
This is an analysis of the current and future web / mobile office technology.

Jaehyun Park:
Hyundai Electronics (Current, Hynix Semiconductor), S/W Research Center
Hyundai Information Technology , S/W Research Center
Agentech Inc , Founder , CTO and CEO
WiseFree Inc, Founder , CTO and CEO
Current, Thinkfree Inc, CTO

[TIME] S3-4: Future Widget on the Mobile -- by Charles Pyo (CEO, Wizard Works Inc. ) [slides]
Widget is not an entirely new concept. For the past ten years, we have been obtaining various types of information from banners that occupy one corner of websites. Although they used to be mostly advertisements, in the age of Web 2.0, banners no longer only show us one-sided advertisements. Banners as widgets have now been transformed into an outstanding content providing medium that give us practical "information," one that provides customized information that suits me perfectly. They not only fulfill their function by being attached to websites, but now are also being readied to be linked to desktop, mobile, and even IPTV. Widgets now come to us not merely as more developed banners but rather as a completely new medium. Widgets are not restricted by display size, and do not distinguish between wire and wireless. If one can only connect to the web, anyone can obtain the same information from anywhere. It also has the advantage of information change that is made from any one place being synchronized in real time in many other devices. Truly, a new change in the ubiquitous age content distribution has begun. However, in order for this "change" to become a "revolution," there is sadly still a long and difficult road ahead. Different widget engines are separately struggling to increase their own power, and the work of standardization is very much lagging behind. Just as the numerous mobile content companies did when they built applications for feature phones for a long time, the widget content providers are repeating the same work over and over again in order to optimize their content on each of the different widget engines. Could we not solve these problems today and begin a new age? I believe in the abilities of those of us gathered here.
Charles Pyo
Widget Evangelist & CEO, WiZarD Works Inc.
Marketer, Accenture Ltd. Seoul Office
Founder & CEO, Dadream Communication Inc.


[TIME] S3-5: Daum Development Strategy for Mobile Device -- by Sunjin Kim (Daum Communications) [slides]
This session will talk about Development Strategy at Daum Communications. first, saying about XHTML that for the use of machine and human. second, viewing demonstration about structural and accessible markup. lastly, intruducing about daum development process.
Sunjin Kim 2005 ~ 2006 : Develope Dialogue Inference Engine at Daumsoft
2007~ current : Develope Daum Front Page at Daum Communications

Session IV: Panel Discussion
[15:00-16:00] Panel Discussion - Mobile Web Application
Session IV Moderator: Daniel K. Appelquist (MWBP WG Co-Chair of W3C, Vodafone)
Panelist:
Robert Finean (Openwave)
Charles McCathieNevile (Opera)
Jonathan Jeon (ETRI) - [slides]
Chang W. Kim (TNC)
JongPil Lee (Samsung Electronics)
Session V: Future of Mobile Web
[TIME] S5-1: What is Future Strategy for Telecom Players toward Mobile Web 2.0? : Focusing on Mobile Web 2.0 as an Platform Strategy -- by David Kim (ROA Group) [slides]
ROA Korea, as a consulting firm focusing on Telecommunication Sector, would like to introduce Mobile Web 2.0 Trend in global world and especially concentrate on mobile device vendors and portals briefly. Until now, mobile operators have been dominating their own power on every aspects of CPNT(Content – Platform – Network – Terminal) Value Chain in 2G era. However environment is now changing very fast. In the future, it is high possible for a company that establishes Mobile Web 2.0 as a platform to dominate telecommunication market and lead ordinary users to the platform as a playground. The reason why market players are interested in Nokia which is the most largest handset maker in the world and Goggle that is the most largest portal in the global as candidates of the biggest potential mobile web 2.0 drivers. Through quick review on the big players corresponding with mobile web 2.0 activities recently, ROA will give valuable message to mobile operators and other players who are active role in the telecom market as well.
David Kim Consulting & Experience
David Kim is the managing director of ROA Group Korea, Inc. He covers mobile carriers, device vendors and government agencies. David's regular consulting customers include SKT, KTF, KT, Samsung, LGE and Pantech. He was also selected as a Post-PC expert by MOCIE (Ministry of Commerce, Industry and Energy) in 2003. David has several years of telecommunications experience in corporate strategy and setting up new businesses for mobile carriers and device vendors. He has appeared as an industry expert on many Korean newspapers and has been quoted in such journals as Electronic Times, Digital Times and K-mobile.
Education David has a bachelor's degree from Korea University and M.B.A from HSE (Helsinki School of Economics, e-Business).
[TIME] S5-2: Blogging and knowledge-based social network -- by Chang W. Kim (CEO, TNC) [slides]
Blogging has been a great means of personal content publishing on the web. Some bloggers even established themselves as influential media. However, one area that's not been addressed very well by blogs is perhaps the networking across bloggers as media content generators. In this talk, we will look at how blog can evolve into, or at least incorporate some characteristics of, social networking. Though "mobile blogging" per se will not be the focus of the talk, we will also attempt to "touch" on the issue towards the end of the talk.
Chang is the CEO of Korea's leading blog software company, TNC. TNC's blog software, Textcube, is being used by some 500K+ users in Asia including over 65% of Korea's leading bloggers. Prior to TNC, Chang was at Samsung Electronics' Mobile division, overseeing the company's mobile web services provided through carriers and Samsung's own "Fun Club" portal. Chang is a frequent speaker at industry events and is also the author of Web 2.0 Asia, a blog dedicated for introducing newest innovations from the Asian web and mobile industry.
[TIME] S5-3: WIBRO MOBILE SERVICE -- by Ok-kyung Kim (KTH) [slides]
Abstract.
[TIME] S5-4: TBD -- by Lars Cosh-Ishii (Mobikyo) [slides]
Abstract.
Lars Cosh-Ishii is Representative Director of Mobikyo. As founding partner of Wireless Watch Japan, a division of Mobikyo, 'Lars' has a developed a deep understanding of Japan's mobile industry. Reporting on the domestic market since late 2001, he built a strong contact network with operators, handset makers as well as content, service and application providers. A co-organizer of Mobile Intelligence missions since 2003, he also provides operational logistics for the local Mobile Monday Tokyo chapter. Based in Japan, he is a frequent contact point for visiting executives and is often quoted by overseas media.
[TIME] S5-5: Future of Mobile Web - Glimpses: Japan -- by Christopher Billich (Infinita) [slides]
With close to 85% of mobile subscribers using mobile internet services , what is happening in Japan in today provides a glimpse of potential future developments elsewhere, even though the Japanese mobile ecosystem has structural and business logic differences from other markets. We will provide a brief overview of the current market status and share insight into how technologies like GPS, motion sensors, mobile digital broadcasting and contactless transactions are enabling new services and transforming the mobile landscape.
Christopher Billich VP Overseas – Infinita, Japan
As VP Overseas Business Development at Tokyo-based Infinita Inc., Christopher, 32, manages Infinita's market intelligence and research operations, covering the Japanese mobile industry, as well as related developments on the web and in consumer electronics, for a wide variety of international and Japanese clients. He is currently focusing on Mobile Social Media, Mobile TV and Near Field Communication (NFC) applications. Prior to joining Infinita, Christopher worked as a consultant for online and mobile strategy in the German media and telecommunications industry for 7 years, advising clients like Vodafone D2 Germany, BenQ Mobile and Deutsche Telekom.
Registration
Registering for the conference is easy. All you need to do is complete the registration form, available in excel format, and send it to us with your payment.
You will need to post, fax or email your registration and payment, as there is no online registration. Please complete the form and send it to:
Mobile Web 2.0 Week and Mobile Wednesday,
Mobile Web 2.0 Forum,
2F Hanjin Bldg., 607-12, Yeoksam-dong,
Gangnam-gu, Seoul, 135-907, Korea
TEL : +82-2-539-8700
FAX : +82-2-539-8767

Payments by credit card can be emailed to themjlee@kiba.or.kr. For enquiries phone Myung-Jin Lee on +82-2-539-8700
Registration Fee
Registration is open to everyone and should be completed before March 3th 2008. Due to the limited space, registration for this workshop is limited to approximately 200 participants. Please register early.

| | Preregistration (Before 3 March 200) | On-site registration |
| --- | --- | --- |
| Members of Mobile Web 2.0 Forum | 100,000 KRW | 130,000 KRW |
| Non-members | 150,000 KRW | 180,000 KRW |
| Students | 70,000 KRW | 100,000 KRW |

NOTE: The Mobile Wednesday Workshop is free for W3C BP/DD/UWA WG Members.
Registration Support
For additional information, please contact Myung-Jin Lee (themjlee@kiba.or.kr) from Mobile Web 2.0 forum.
Venue
Location

(Day 1 ~ 5) — Lotte Hotel WORLD (Lotte Hotel Jamsil)

Addresses

Address: 40-1 Jamsil-dong, Songpa-gu, Seoul 138-220, Korea
Phone: +82-2-411-7777 (Please quote group name "W3C")
Fax: +82-2-417-3655 (Please quote group name "W3C")
HoMe Page: http://www.lottehotelworld.com/english/jamsil/index_brand.asp
(Korean/English/Japanese/Chinese are available)

Languges
all presentation slides must be in English. The workshop will have a real-time simultaneous translation in Korean and English. Therefore, speakers and presenters can use any of these two languages.
Shortcut
If you have a QR-CODE reader, on your phone (like the N95 has built-in) and internet access from your phone, you can also use the QR-CODE (it saves typing) :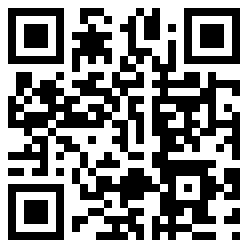 About the World Wide Web Consortium (W3C)
The World Wide Web Consortium (W3C) is an international consortium where Member organizations, a full-time staff, and the public work together to develop Web standards. W3C primarily pursues its mission through the creation of Web standards and guidelines designed to ensure long-term growth for the Web. Over 400 organizations are Members of the Consortium. W3C is jointly run by the MIT Computer Science and Artificial Intelligence Laboratory (MIT CSAIL) in the USA, the European Research Consortium for Informatics and Mathematics (ERCIM) headquartered in France, Keio University in Japan, and has additional Offices worldwide. For more information see http://www.w3.org/
The Korea W3C Office is situated at ETRI/PEC in Daejeon, Republic of Korea. ETRI(Electronics and Telecommunications Research Institute) which is the largest research institute in the field of telecommunications and information in Korea, was created in 1976. ETRI is sponsored mostly by the Korean government. The missions of ETRI are (i) creating innovative technologies and developing knowledge-driven industries; (ii) research for standardization and security of technical information; and (iii) providing technical guidance in the IT field and cultivating the nation's technology leaders.
---
Last revised : $Date: 2011/02/08 15:51:05 KST$
---